Electricians in My Area Call 01274 299876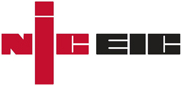 Local Electricians in Bradford, Leeds and Huddersfield
Commercial
Installation & Inspection - Tap Here
NICEIC Approved Installers
In addition to providing full electrical installations, we also carry out testing services plus much more.
Domestic
New & Existing - Tap Here
NICEIC Domestic Contractors
As a result of being fully qualified we can not only offer you an affordable solutions but we can produce Part P  building compliance certification.
OLEV Chargers
Home & Work - Tap Here
Olev Approved Installers
We are OLEV's approved WORKPLACE EV charge-point  installers with grants available, similarly we can provide this great service to the HOME-CHARGE scheme.
Customer Reviews
Why choose us? - Tap Here
Reviews of our customers
A good review results with a potential new customer, therefore we appreciate all our clients for the reviews they leave.
Looking for Electricians in Bradford?
Intelec Electrical Contractors can help.
 We are Ideally, located in Cleckheaton and also close to the M62.
 As a result. we can easily deliver quality electricians in Bradford, Huddersfield, and Leeds.
Specializing in both residential and commercial electrical services. Dedicated to provide a service that is second to none.
So whether you need a small wiring repair or a state-of-the-art smart home, we can get the job done right.
Rated and reviewed by our customers to be 
"Reliable and very reasonably priced."
"Professional in approach."
"Work is to a high standard."